About Us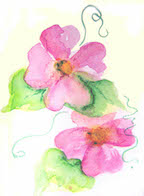 Customers are the heart of Terri's Yarns & Crafts. Whether you like to cross stitch, knit, crochet, paint, or bead, you can find the supplies you need with us. Terri's was started in 1976 and acquired by the current owner in April, 1986. We've seen trends come and go (and come again!). Remember macrame? Or soft sculpture dolls? We do. We're looking to the future now: full of fun and creativity.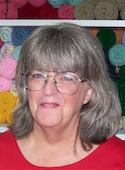 Ava Lynne Green, the current owner, was born and raised in Missouri but has lived in east Tennessee for over 30 years. She and her husband live with three very spoiled cast. She does just about all types of crafts but painting and working with yarn are her areas of expertise.
Stop by and meet her if you are ever in the area. We really like to meet fellow crafts people. They are the greatest people in the world.
If you would like to email Ava about the store or crafts in general, you can reach her at: ava@terrisyarnsandcrafts.com